WELCOME TO YOUR QUAD-COUNTY
DECENTRALIZATION GRANT HEADQUARTERS!
Decentralization Grant Coordinator for Clinton, Essex, Franklin, and Hamilton Counties: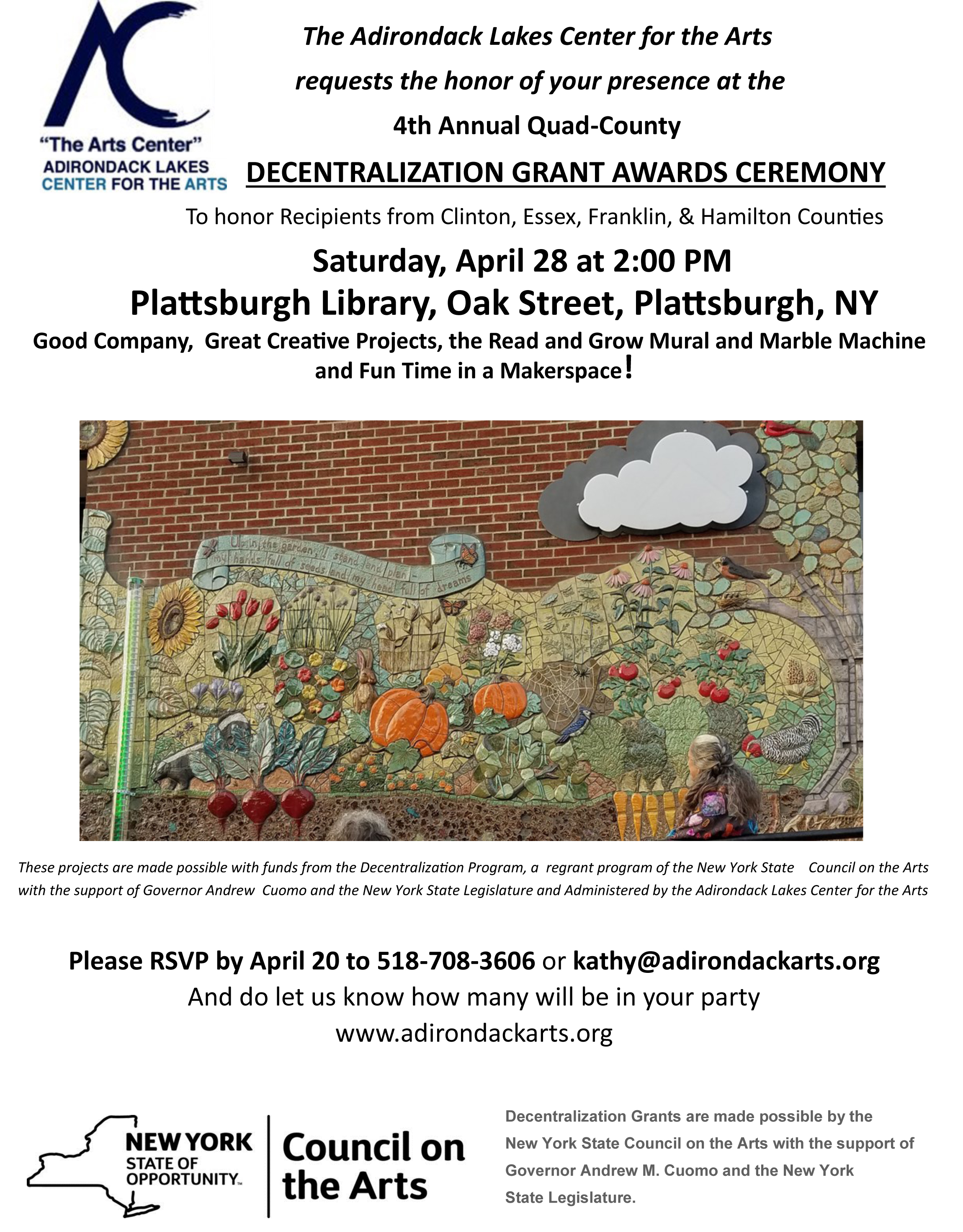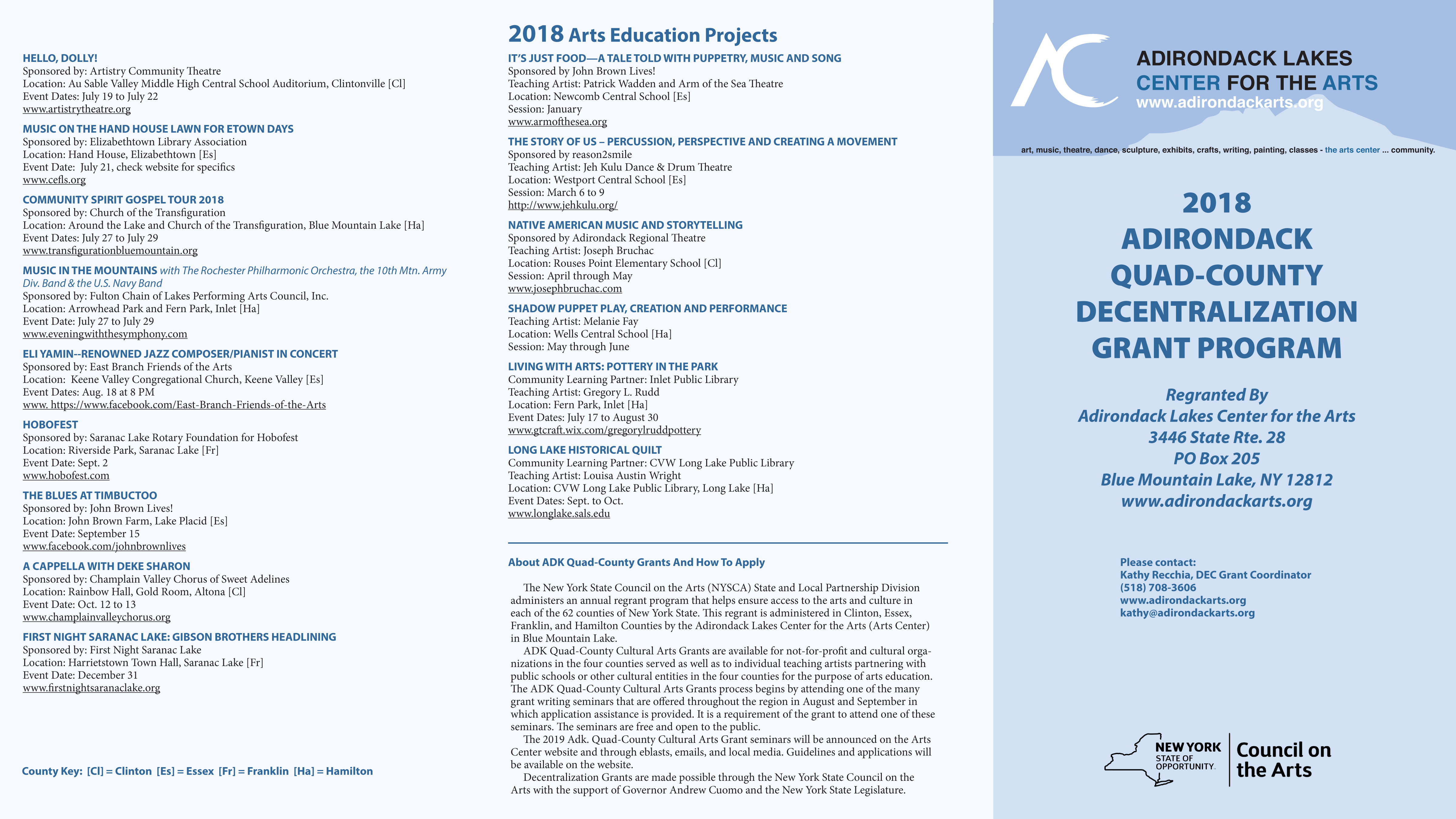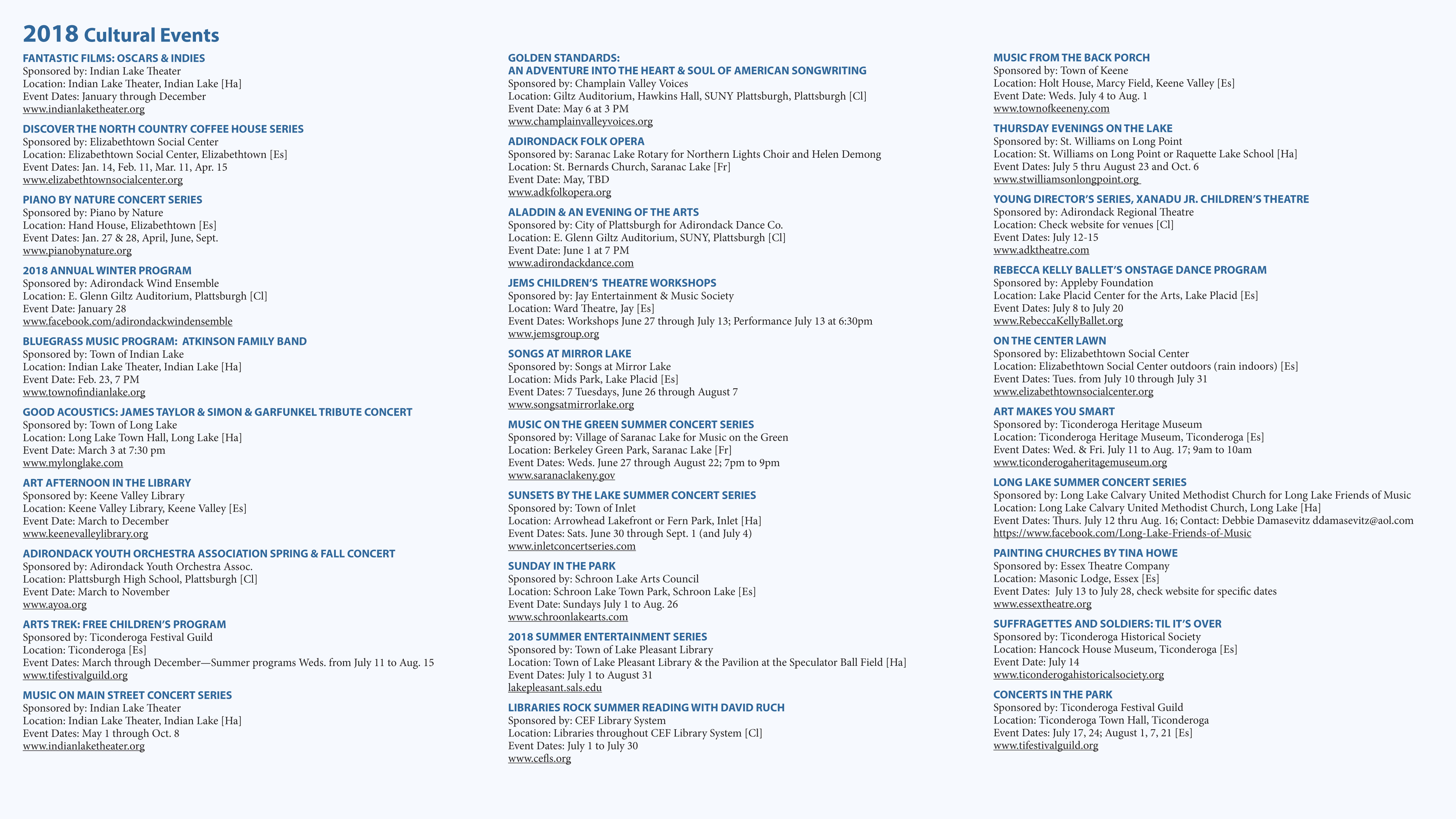 Decentralization Granting at the AC: Cultural Arts and Arts Education Grants
The Adirondack Lakes Center for the Arts (ALCA) now administers the cultural arts decentralization grants for four counties: Clinton, Essex, Franklin, and Hamilton.
The New York State Council on the Arts (NYSCA) State and Local Partnership Division administers an annual re-grant program that helps to ensure access to arts and culture in each of the 62 counties of New York State. In the past, this re-grant has been administered by the AC for Hamilton County and since 2014 the Arts Center has taken on three more counties.
ADK Quad-County Cultural Arts Grants are available for non-profit and cultural organizations in the four counties of Clinton, Essex, Franklin, and Hamilton as well as to individual teaching artists partnering with public schools or cultural learning centers in the four counties for the purpose of arts education.
The Adk Quad-County Cultural Arts Grants process begins by attending one of the many grant-writing seminars that are scheduled throughout the four counties. We will explain the program, answer questions, and provide application assistance. In order to receive grant funding, potential applicants are required to attend one of these seminars before completing the application. The seminars are free and open to the public. There is no commitment to the seminar other than attending. But all applicants must attend a seminar or arrange for a consultation with the Grant Coordinator–no exceptions—in order to apply for funding.
Grant Coordinator: Kathleen Recchia
GRANT GUIDELINES

The 2018 grant application is now closed.
*Full Panel Roster available on request