Annual July Yard Sale and Auction
Friday, July 5 starting at 9 a.m.
9 a.m. - 4 p.m. -- Yard Sale Extravaganza
9 - 11 a.m. -- Auction Preview
11 a.m. - Noon -- Live Auction
To drop off donations or for more information, please contact the Arts Center at 518-352-7715 or email Christine@adirondackarts.org.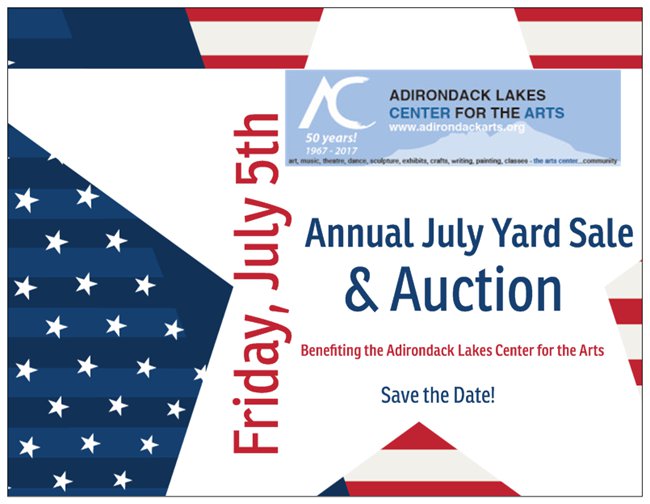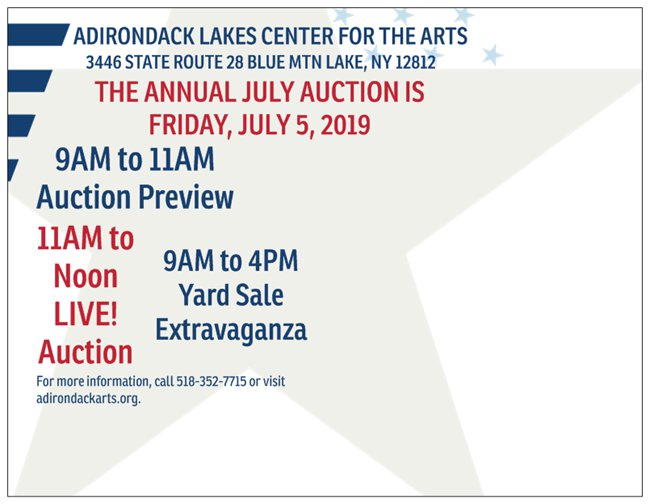 ---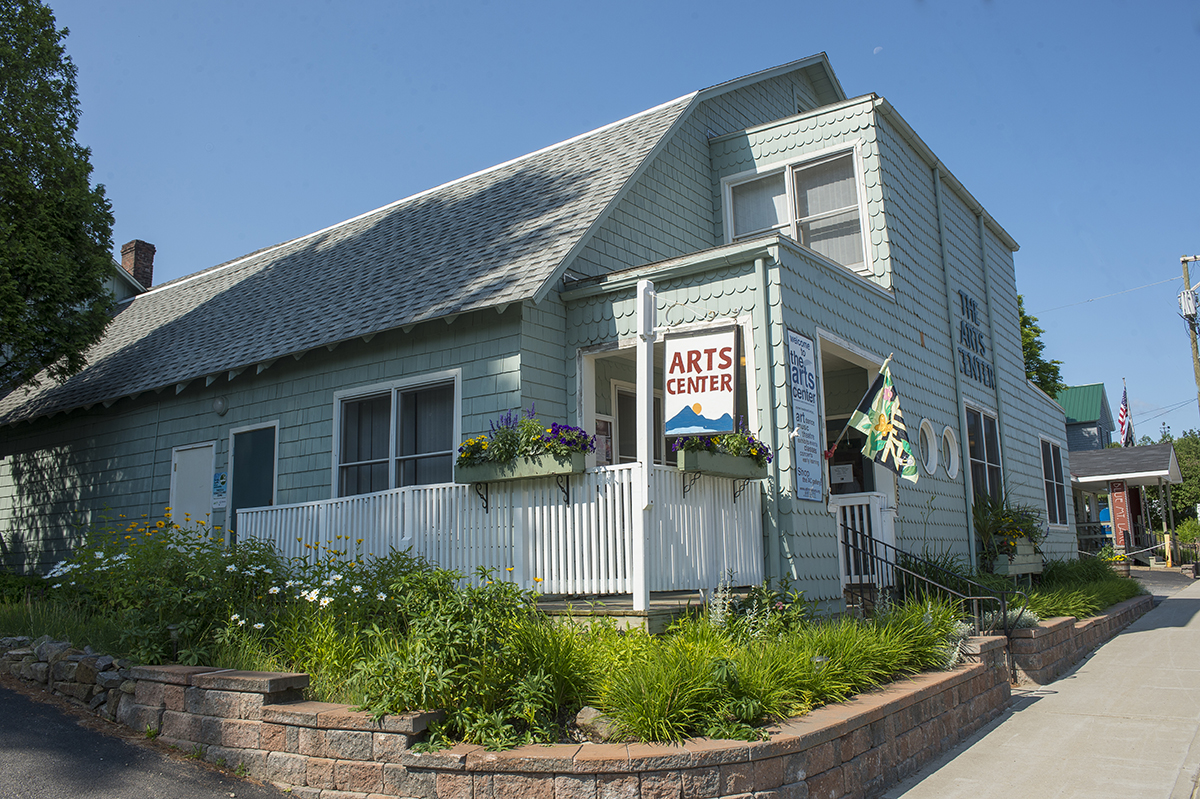 Annual Board Meeting and Community Charette
Thursday, July 11 at 4:30 p.m.
Public Invited
Come join the Arts Center's Board of Directors and Staff to learn about the organization's most recent developments. Participate in the Community Charette (defined as: a public meeting or workshop devoted to a concerted effort to solve a problem or plan the design of something) regarding the future of the building and its efforts to establish a endowment fund.
---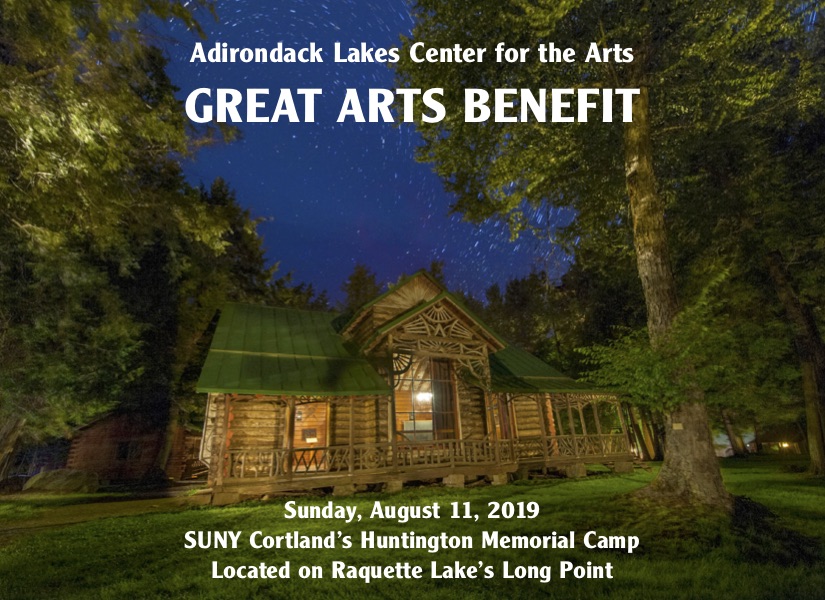 2019 Great Arts Benefit at Great Camp Huntington on Raquette Lake
Saturday, August 11, from 3 - 6 p.m.
More details to follow.
---
"HOT! The Music of Cole Porter"
Saturday, September 21 at 7:30 p.m.
Seagle Music Colony is the oldest summer vocal training program in the United States and the premier opera and musical theatre producing organization in the Adirondack region of upstate New York. In 2019, Seagle Music Colony will celebrate its 104th Anniversary Season. "HOT! The Music of Cole Porter" is a wonderful ride through some of the most familiar tunes by this master of song! With songs like "I Get a Kick Out of You", "Night and Day", "Anything Goes" and many more you'll be dancing in the aisle and know why this show is "Too Darn Hot!"
Ticket Prices: $15 Arts Center Member; $25 General Admission; $10 Youth 17 and Under
---
Slam and Jam - Open Mic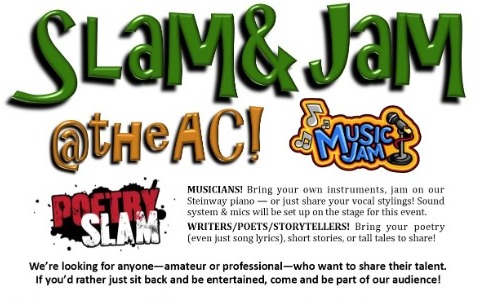 Saturday, October 12 at 7:30 p.m.
Calling all musicians, poets, actors, storytellers, and writers (amateur or professional) to share their talents! The event is free and all are invited to participate or to attend as an audience member and enjoy the show.
---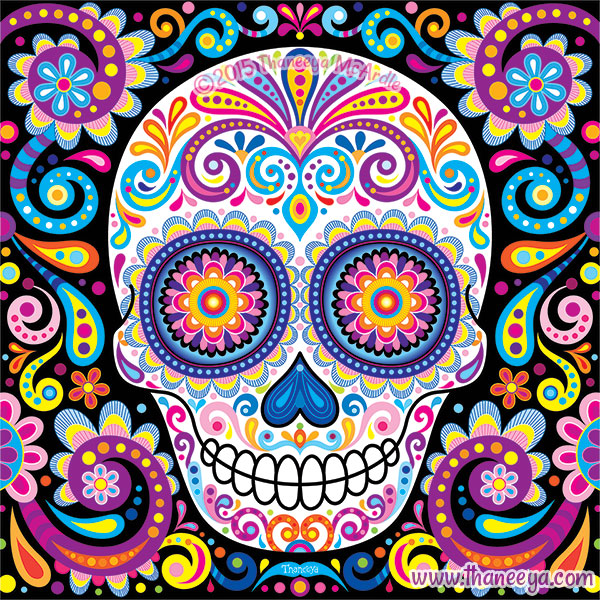 Day of the Dead Celebration
Saturday, November 2 from 4 - 6 p.m.
Join us in celebrating the last day of Dia de los Muertos! We'll have sugar skull decorating, face painting, and Mexican snacks and drinks! Festive wear and skeleton attire is encouraged.
---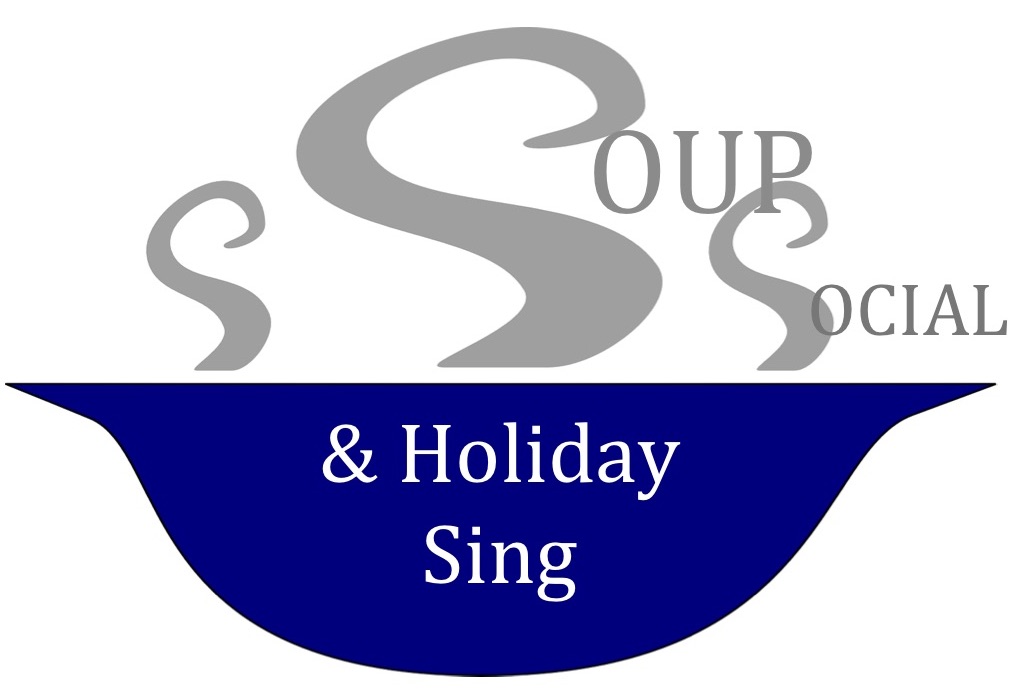 Soup Social and Holiday Sing
Saturday, December 7 at 5 p.m.
Bring your favorite soup, chowder, or chili to share with friends of the Arts Center. Desserts and dipping breads are also welcomed! Enjoy great food, family fun, and festive holiday music. The event is free and everyone is invited. For additional information, please contact christine@adirondackarts.org or call the Arts Center at 518-352-7715.