2018 AC Kids Experience
Days of the week: Tuesdays and Wednesdays
Starting date: Tuesday, July 10
Ending Date: Wednesday, August 8

Session Times:
Morning - 10:30 am to Noon
Afternoon - 1 pm to 2:30 p.m.
Morning Session projects will be specifically designed for ages 5 to 8 years old. Children under 6 years of age may participate if accompanied by an adult.
Afternoon Session projects are geared for ages 9 and older due to techniques, use of the tools and/or supplies being utilized.

Check out our full lineup of activities: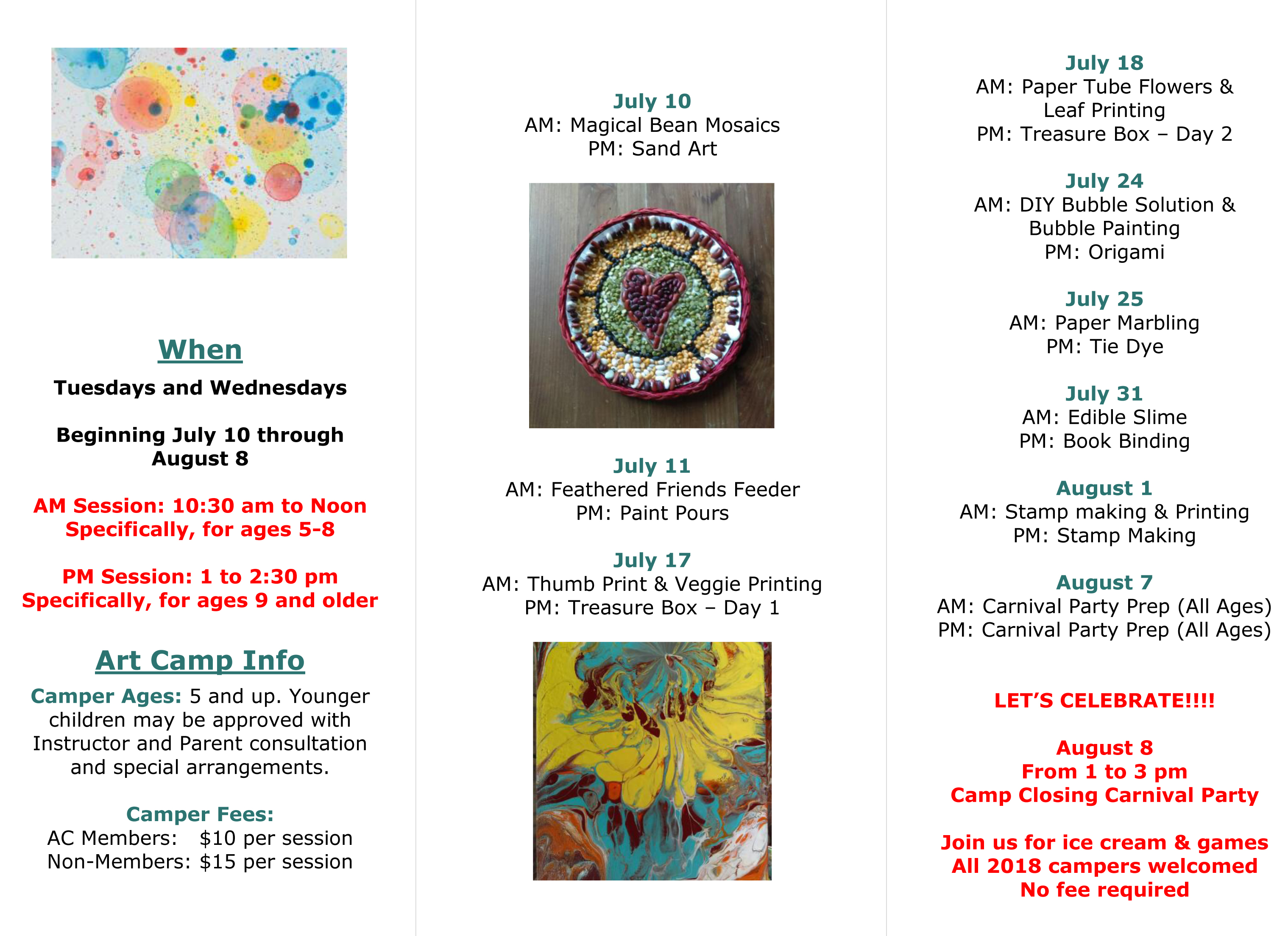 Also for kids:
Thursday, July 19
Building Puppets with the Guild of Thespian Puppets
Click here for information and to register!