2017 Adirondack Lakes Summer Theatre Festival
Cast Biographies

A Walk in the Woods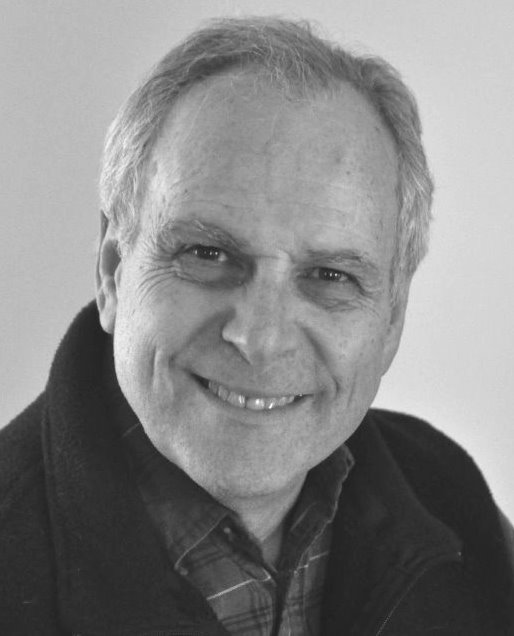 Jordan Hornstein
Jordan Hornstein has been involved in theatre for almost fifty-five years as student, teacher, actor, and director, and has received favorable reviews of his work in Canada, Syracuse, the North Country, and the New York area (most notably in The New York Times and Newsday). Since retiring from teaching, he has been actively involved in North Country theatre, acting with and directing for Pendragon Theatre in Saranac Lake (where he has appeared in twenty-five productions since 2006), the Adirondack Lakes Center for the Arts, and the Our Town Theatre Group in North Creek. He has directed almost 150 productions for schools, colleges, community and professional groups. He has also worked on theatre projects with inmates at the Ray Brook Federal Correctional Facility and given workshops in acting and directing for the Our Town Theatre Group.
His most recent directing ventures include the March production of Lend Me a Tenor (Our Town Theatre Group) and the Young Playwrights Festival in May (Pendragon Theatre).
In May, he was in a production of The Last Romance, presented by the Adirondack Stage Rats of Saranac Lake, at Bluseed Studios. This summer he will be seen in a July reading of Love Letters, presented by the Our Town Theatre Group, at Tannery Pond in North Creek; in the Adirondack Lakes Center for the Arts' July production of A Walk in the Woods, at various venues; and in Deathtrap, at Pendragon Theatre, in August.
He lives in Long Lake with his wife, Jacqueline, and their two theatrically-inclined cats, Willie and Gracie.
Burdette Parks

Burdette was born and educated in North Dakota receiving a BA in Theater from the University of North Dakota. A brief stint in the Army got him to Texas where he owned and managed live theaters over fourteen years in both San Antonio and Austin. In 1982, he took his act on the road with his first one-man show, "Frankly, B. Franklin". This introduced him to the exhilarating realm of solo performance and his first in-depth exposure to Ben Franklin (if you don't count an appearance as Franklin in the musical 1776). In 1985 he wrote and began performing a second solo show, Shakespeare Live! – resulting in travels with two alter-egos, Ben and Will—not bad company. Since 1991, he has been living in the Adirondacks with the wife he met through the amorous influence of Pendragon; and since 2001 has also been performing as a photographer. But Franklin's 300th birthday was too momentous to resist and in 2005 Burdette happily renewed his acquaintance with the good Doctor by writing, Benjamin Franklin, Printer Etc., and slipping comfortably into a freshly imagined and invigorated characterization which took him around the country again until late 2007.
Local credits include directing gigs for The Foreigner, The Felon's Daughter, The Imaginary Invalid and most recently 'Art' at Pendragon Theatre. On stage, Burdette has given breath to the roles of Harry Roat in Wait Until Dark, John Flanders Kittredge in Six Degrees of Separation, Greg in Sylvia, a myriad of characters in Irma Vep, Mark Rothko in Red, Lyman Wyeth in Other Desert Cities, Scrooge in A Christmas Carol and Mark in 'Art'. For the past two years, Burdette and Jordan have directed a Winter Reader's Theater series at Pendragon. He is also a member of the Adirondack Artists' Guild in Saranac Lake. Samples of his photographic work can be viewed on his web site at www.roundlakestudios.com or by visiting the Guild's gallery.
Allison Studdiford, Director
The Merry Wives of Windsor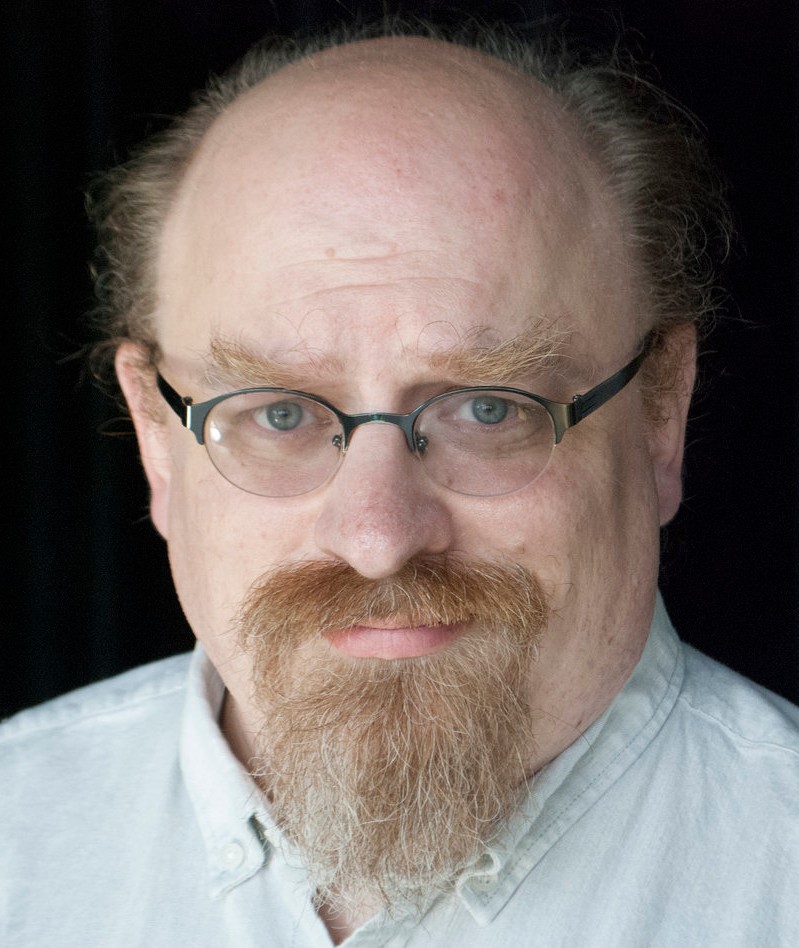 Jayson Grigsby
Sir John Falstaff
Jayson is excited to join the Adirondack Lake Center for the Arts' Summer Theater Festival! A relatively recent transplant to Brooklyn, NY, Jayson's past roles include Sir Toby Belch in Twelfth Night, The Creature in Monster, The Ghost in Hamlet, Benedick in Much Ado About Nothing, Oscar Wilde in Sherlock Holmes and the Case of the Jersey Lily, Porthos in The Three Musketeers, and several others with the Edison Stagelight Players of Piqua, Ohio. Previously in the Adirondacks (at North Creek), he portrayed Van Helsing in the Our Town Theater Group's production of Dracula. Jayson has directed productions of Twelfth Night and As You Like It, and is eager to pursue this avenue further. He undertook the Month-Long Intensive at Shakespeare & Co. in Lenox, Massachusetts, and recommends it to anyone who wants to viscerally engage with the Bard. He wants to thank all four of his roommates (not including cats), his parents, all his fellow cast & crew, past and present, as well as Logan, David, and Anne (one of these is a dachshund), and finally George for taking the chance.
Anne Vaccaro, Director
The Pirates of Penzance
Natalie Polito
Mabel
Praised for her "note perfect and thrilling" (Times Union) performances as the Queen of the Night in The Magic Flute at Opera Saratoga, rising star soprano Natalie Polito is enjoying a busy career on the country's finest opera and concert stages. Ms. Polito's recent and upcoming engagements include Nanetta in Falstaff with Resonance Works in Pittsburgh, her Opera in the Heights debut as Musetta in La Boheme, her LoftOpera debut as Alice in Le Comte Ory, the Queen of the Night with the Master Players Concert Series in Delaware under the baton of Martin Katz, and Countess Almaviva in Le nozze di Figaro with the State Repertory Opera of New Jersey. Other recent performances include her highly acclaimed Opera Columbus debut as Countess Almaviva in The Marriage of Figaro, Violetta in La Traviata at First Coast Opera in St. Augustine, FL, Queen of the Night in The Magic Flute with the Erie Chamber Orchestra, a concert of Mozart opera favorites with the Colorado Symphony, First Lady in The Magic Flute and Gretel in Hansel and Gretel with Virginia Opera, Violetta in La Traviata at Opera Providence, the world premiere of Joseph Summer's The Tempest with The Shakespeare Concerts in Boston, Musetta in La Bohème at the Green Mountain Opera Festival, and her international debut in concert at the National Academy of Music in Hanoi, Vietnam.
Ms. Polito's additional performance highlights include the title role in The Merry Widow with Cape Cod Opera, Nancy Shedman in the world premiere of Larry Bell's Holy Ghosts at the Berklee Performance Center, the Soprano Soloist in Handel's Messiah with both the Stamford Symphony and Commonwealth Opera, The Girl in the premiere of James Yannatos's Rocket's Red Blare with Intermezzo Chamber Opera, performances with the Santa Fe Symphony as the Soprano Soloist in Bach's Cantata No. 51 and Villa Lobos's Bachianas Brasileiras No. 5, the Soprano Soloist in Vaughan Williams's A Sea Symphony with the Pioneer Valley Symphony, and an opera gala concert with the Lake Placid Sinfonietta.
As a member of Virginia Opera's highly selective Emerging Artist Program from 2012-2013, Ms. Polito made her Virginia Opera debut as the First Bridesmaid and Countess (cover) in Le nozze di Figaro and Stella (cover) in A Streetcar Named Desire. Ms. Polito joined the Santa Fe Opera's prestigious Apprentice Singer Program during the summer of 2011, where she covered Kitty in The Last Savage and Marie in Wozzeck and was heard on the mainstage in scenes from Flight and Idomeneo. Ms. Polito is also an alumna of the Sarasota Opera Apprentice Program, where she covered the Queen of the Night in The Magic Flute, and of the 2009 Studio Artist Program of Opera New Jersey, where she covered Konstanze in Die Entführung aus dem Serail.
Ms. Polito is the 2015 winner of the Mario Lanza and Elaine Malbin Vocal Competition in New York City, the 2011 recipient of the Santa Fe Opera's Lillian Caroff Mayer award, and the winner of the 2010 Sarasota Opera Guild Special Artist Award.
She holds an M.M. in Vocal Performance from The Boston Conservatory and a B.M. in Vocal Performance with Honors from Northwestern University. A Chicago native, she currently resides in New York City.
Jordan Schreiner
Frederic
HOMETOWN: Owego, NY
EDUCATION: MM Opera Binghamton University; BM Vocal Performance & Music Business: Management, Mansfield University
TRI-CITIES OPERA: Borsa in Rigoletto; Dater in Speed Dating Tonight!; Sergeant in The Barber of Seville; Count Vaudemont in Iolanta; Tobias in Sweeney Todd. Gaston in La Traviata; Witch in Hansel & Gretel; Gonzalve in L'heure espagnole; Tenor in Hydrogen Jukebox.
UPCOMING: Tri-Cities Opera: Roldolfo in La Boheme.
APPEARANCES: Binghamton University: Bardolpho in Falstaff (scenes), Don José in Carmen, Judge Danforth in The Crucible and Lennie in Of Mice and Men (scenes); Mansfield University Opera Theater: Frederic in The Pirates of Penzance, Martin in The Tender Land; Tenor Soloist, Handel's Messiah with Hamilton-Gibson.
AWARDS: 1st place winner, Eastern Regional NATS competition at Hofstra University (2014); 2nd place winner, Regional NATS competition at Ithaca College (2013); Winner (2013), Semi-Finalist (2012), NATS Allegheny Mountain Chapter
Jeremiah Johnson
Pirate King
Alternately described as "solid, accomplished" and bringing a "poised, masculine seriousness" to the stage, native-born Texan Jeremiah Johnson is rapidly gaining attention as a young baritone of note. Recent engagements include Opera in the Heights, where he performed the role of Silvio in I Pagliacci. Recent engagements include singing Pish-Tush in The Mikado with South Shore Symphony and creating the role of Harry Angel in the world premiere of Falling Angel with the Center for Contemporary Opera in New York City. Performing in Boston for the first time, Jeremiah also worked on the world premiere of The Tempest with The Shakespeare Concerts, where he covered the roles of Antonio and Alonso. Jeremiah was a Studio Artist with Sarasota Opera in the 2015 season, where he covered Scarpia in Tosca. Last summer, he returned to Utah Festival Opera for a third season, where he covered the role of Javert in Les Miserables and Dr Engel in The Student Prince. The 2013/14 season saw his second festival season with Utah Festival Opera, where he covered the role of Iago in Otello, and his engagement as an Emerging Artist with Virginia Opera, where he performed in their production of Carousel, as Sir Dinidan in Camelot, and covered a wide range of roles including Zurga in Bizet's Les pêcheurs de perles, Falke in Die Fledermaus, and Stanley in Andre Previn's A Streetcar Named Desire. Jeremiah finished off the season covering Count Almaviva in Le nozze di Figaro.
Previous engagements include two seasons as a young artist at Opera Memphis, where he performed Angelotti and Sciarrone in Tosca, Frank in Die Fledermaus, and covered the roles of Malatesta in Don Pasquale, Amonasro in Aida, and Scarpia in Tosca. Jeremiah had the privilege of performing in the National Opera Association premiere of the new one-act opera Confessions by Raphael Lucas. He also sang the roll of John Proctor in The Crucible as part of his artist diploma with the University of Memphis. In the 2010/11 season, Jeremiah created the roles of Oberon and Theseus in the world premiere of Michael Ching's A Midsummer Night's Dream. Jeremiah made his debut with Utah Festival Opera in 2012 and joined Des Moines Metro Opera for their 2011 festival season. Prior to that, Jeremiah was engaged for four seasons as a Young Artist with Cedar Rapids Opera Theatre and was then invited back to cover the role of Sharpless in Madama Butterfly. Jeremiah was most recently a student at Cincinnati Conservatory of Music, where he studied with well-known bass-baritone Kenneth Shaw. While at CCM, Jeremiah appeared as Bartolo in Il barbiere di Siviglia as well as in the Midwest premiere of Miss Lonelyhearts. Previous to that, Jeremiah performed with Indiana University Opera Theater as Belcore in L'elisir d'amore, Peter in Hansel and Gretel, and as Graf Waldner in Arabella. Jeremiah received his bachelor's degree in 2005 from Texas Tech University, where he performed Papageno in Die Zauberflöte, Baron Douphol in La Traviata, and Sgt. Quigly in the world premiere of Bellini's War.
Beth MacLeod Largent
Ruth
Multifaceted mezzo-soprano Beth MacLeod Largent is a successful and highly regarded singer, director, teacher and opera producer. She has sung with numerous opera companies both here and abroad including the Des Moines Metro Opera, the Santa Fe Opera, the Glimmerglass Opera Company, Cape Cod Opera and the Pittsburgh Opera company.
A most remarkable engagement included her performing Andrew Lloyd Webber's Phantom of the Opera over 970 times in Hamburg, Germany. Her many roles include Carmen (Carmen), Hansel (Hansel and Gretel), Dorabella (Cosi fan tutte ), Prince Orlofsky (Die Fledermaus) along with numerous Gilbert and Sullivan "maids of all work". Equally at home on the concert stage, she has recently performed with the Masterworks chorale (Durafle's Requiem) and the Plymouth Philharmonic (Mozart's Requiem) as well as numerous concerts with Opera by the Bay and Cape Cod Opera.
Ms. MacLeod is currently Director of Performance at South Shore Conservatory. She is also Artistic Director of Opera by the Bay where she was seen singing the title role in their riveting production of Carmen. She is an active performer and choral conductor in the Boston area, and is Music Director and Soloist at St. Mary Parish, Plymouth, Massachusetts. Ms. MacLeod Largent holds a Bachelor of Vocal performance from the New England Conservatory, a Masters of Opera Performance from the Curtis Institute of Music, and a diploma from the Opera Center of the Juilliard School of Music.
George Cordes
Major General Stanley
Bass George Cordes has sung more than 60 opera roles with companies that include the Metropolitan Opera, Chicago Lyric Opera, Houston Grand Opera, Dallas Opera, Santa Fe Opera, Opera Theatre of St. Louis, Pittsburgh Opera, New Orleans Opera, Opera Tampa, Opera Boston, Opera Columbus, Opera Grand Rapids, El Paso Opera, Syracuse Opera, the Tokyo City Orchestra, and Teatro de la Opera in Puerto Rico. A principal artist with New York City Opera for six seasons, he was featured in consecutive PBS Live from Lincoln Center telecasts as Angelotti in Tosca and Colline in La Boheme. Other highlights include Bottom in Britten's A Midsummer Night's Dream with Lyric Opera of Kansas City and Reverend Hale in The Crucible and Nourabad in Les Pecheurs de Perles, both with Opera Boston. In 2015, he sang Sparafucile in the Jefferson Performing Arts production of Rigoletto and most recently appeared in the roles of Tempo, Nettuno, and Antinoo in an updated production of Monteverdi's Ulysses with Opera Louisiane in February 2017.
George also has appeared extensively in operetta, musical theatre, and in concert. Since 2007, George has appeared each summer with Opera By The Bay in Hingham, MA, in opera, operetta, and musical revues. in 2015, he returned there as Ko-Ko in Mikado. In 2011, he gave a "powerful and witty performance" of the title role in Sweeney Todd with Pendragon Theatre in Saranac Lake and rejoined that company in 2014 in the title role of Man of La Mancha. On the concert stage, George has appeared with the Hartford Symphony, Berkshire Choral Festival, Plymouth Philharmonic, Duxbury Music Festival, Masterworks Chorale, Motor City Symphony, Canton Symphony, Wooster Symphony, Lake Placid Sinfonietta, Hilton Head Orchestra, Ascension Music in New York, and Orquesta de las Américas in Mexico City. He and his wife, Elizabeth, live in Tupper Lake, NY, where they founded High Peaks Opera. He is artistic director of the Adirondack Lakes Center for the Arts.
David Neal
Sergeant of Police
Bass-baritone David Neal has performed a wide range of roles in opera, concert, and recital, with performances at Lake George Opera, Syracuse Opera, Tri-Cities Opera, the Opera Company of Philadelphia, Baltimore Opera, Lyric Opera Cleveland, Symphony Space, the Cayuga Chamber Orchestra, Symphoria, Opera Ithaca, the Folger Theatre, the Kitchen Theatre, the Society for New Music, and Ithaca Community Choruses. He has made numerous appearances with the Center for Contemporary Opera, including the world premiere production of Michael Dellaira's *The Secret Agent*, with performances in New York City, Szeged, Hungary, and Avignon, France. He has appeared with the American Modern Ensemble at the DiMenna Center, the TimesCenter, and Barge Music in New York, and will give the world premiere of composer Robert Paterson's *Night Songs *at Weill Hall / Carnegie Hall next season. Recent concert appearances include Bach's *Mass in B Minor* and Handel's *Messiah*, both with Symphoria. His recorded performances may be heard on the Albany and AMR labels.
David is on the faculty of the musical theatre program at SUNY Cortland, and is the founding Artistic Director of The Arts at Grace, a community-supported series in Cortland. Now in its 13th year, the series raises funds and offers professional concerts free of charge to the community. Concerts have included such major works as Bach's *St. Matthew Passion *and the Verdi *Requiem, *as well as more intimate recitals, jazz performances, and young artists' concerts.
He lives in Groton, New York with his wife, Gailanne Mackenzie.