ANNOUNCING OUR 2014 SUMMER SEASON
(Subscription Info Below)
THE CHERRY ORCHARD at Big Tupper by Anton Chekhov
The work of Anton Chekhov continues to be cherished for its brilliant wit and insight into the human condition. The Cherry Orchard lovingly portrays some of his most memorable characters as they struggle against clashing desires and lose their balance in the shifting eruptions of society and a modernizing Russia.
Friday, July 11th @ 7pm BUY NOW!
Saturday, July 12th @ 7pm BUY NOW!
$45/$40 members / $20 students
Disney's TARZAN: The Musical, sponsored by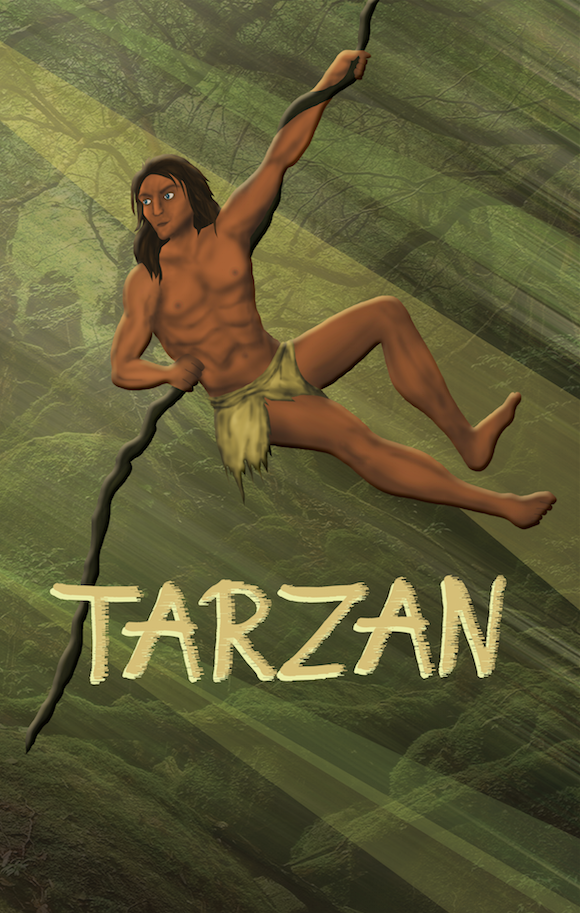 Book by David Henry Hwang, Music by Phil Collins
Based on Edgar Rice Burrough's Tarzan of the Apes and the smash-hit 1999 Disney animated film, this delightful musical tells the story of an infant boy orphaned on the shores of West Africa who is taken in and raised by a tribe of gorillas.
Non-Members $25 / Members $15 / $6 kids under 12

Thursday, July 17th: Long Lake Central, 7pm BUY NOW!
Friday, July 18th: Newcomb, AIC, 7pm (Costumed Reading) BUY NOW!
Saturday, July 19th: Lake Placid, 7pm (Contact LPCA for tickets)
Sunday, July 20th: Indian Lake Theater, 7pm BUY NOW!
Tuesday, July 22nd: Tupper Lake High School, 7pm BUY NOW!
Wednesday, July 23rd: View, 7:30pm (Contact View for tickets)
Thursday, July 24th: Clifton-Fine School, 7pm BUY NOW!
AS YOU LIKE IT by William Shakespeare
Don't miss Shakespeare's most beloved comedies about flirtation, friendship and mistaken identity. AS YOU LIKE IT is a 60 minute lighthearted look at the fickle and passionate nature of love. Will wit and merriment overcome jealousy and deception? How will true love ever find its way, lost in the delightful madness of the forest? Rosalind, her cousin Celia, and her clown Touchstone encounter a number of colorful, backwoods characters in a tale of mistaken identities and romance... or something like it.
(Free and open to all ages)

Saturday, July 26th: Subscriber's Only Show 7pm: Antlers in Raquette Lake (Rain Site = Arts Center)

Sunday, July 27th: Arrowhead Park 2pm
(Rain site = Fern Park) & Long Lake Pavilion 7pm (Rain Site - Long Lake Pavilion)

Monday, July 28th: Town of Wanakena 2pm & Village Park (Canton) 7pm

Wednesday, July 30th: Raquette Lake 2pm & View 7pm

Thursday, July 31st: Byron Park 7pm (Rain Site - Byron Park Pavilion)

Friday, August 1st: Paul Smith's VIC 7pm

Saturday, August 2nd: Newcomb Beach 2pm (Newcomb Pavilion) & Flanders Park in Tupper Lake 7pm (Rain Site -Goff Nelson Public Library on Lake Street)

Sunday, August 3rd: Prospect Point 2pm (Rain Site: Arts Center) & Speculator Park 7pm (Rain Site - Pavilion)

Monday, August 4th: Lake Placid Performing Arts Center 7pm (Rain Site - LPCA)

Tuesday, August 5th: Henderson Harbor 7pm
The Penguin Tango
by Stephen Svoboda (The AC's Artistic Director!!!!)
In this side-splitting, screwball comedy, inspired by actual events at the Bremerhaven, Brooklyn, and Central Park Zoos, a community of penguins is hilariously turned upside down by sex & soggy sardines. Broadway World called The Penguin Tango "… sweet, charming, and utterly enjoyable." Don't miss the chance to see the play Backstage Magazine calls "…a parachute ride into an anthropomorphic amusement park."
$25 / $15 Members / $6 kids under 12, All Ages

Thursday, August 14th: Arts Center, 7pm BUY NOW!
Friday, August 15th: Wild Center, 7pm BUY NOW!

Saturday, August 16th: Lake Placid, 7pm (Contact LPCA for tickets)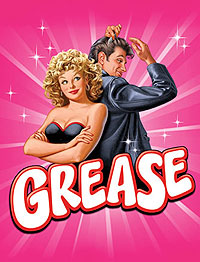 GREASE: The Movie Experience
Remember those summer nights? Remember the simpler times at Rydell High with burgers and shakes at the Frosty? Join the Arts Center crew along with Danny, Sandy, and the rest of the gang for a night of summer loving, poodle skirts and too much hair gel at Grease: The Film Experience! It will be a night of audience participation, singing and dancing that you will never forget!
$15 General Admission, PG-13

August 6th: Indian Lake Theater: 7pm BUY NOW!
August 7th: State Theater (Tupper): 9pm BUY NOW!
August 8th:Strand Theater (Old Forge): 7pm BUY NOW!
Last summer was one of the most successful yet. We rebranded our summer season and had over 4500 people join us during the course of our 4 productions and 2 concerts that we offered for it. We traveled to all corners of the Adirondack Park, to new cities and old. Thank you to all of those who participated in the ADK Summer Playhouse. We wouldn't be where we are without each and every one of you! The Great Camp Sagamore Weekend was a huge success, and we cannot thank them enough for their hospitality, and our guests for spending a very special and lovely weekend of theatre with us all.
Our summer festival was featured in the Hamilton County Express newspaper last year as well! Click the topics for some of the stories! Mamma Mia, I Love The Beatles! Singing Billboards! WE MADE IT! The Sun Sets...
Please remember to join our mailing list to get info about next summer's happenings and enjoy production photos below from this past summer's shows!
MACBETH: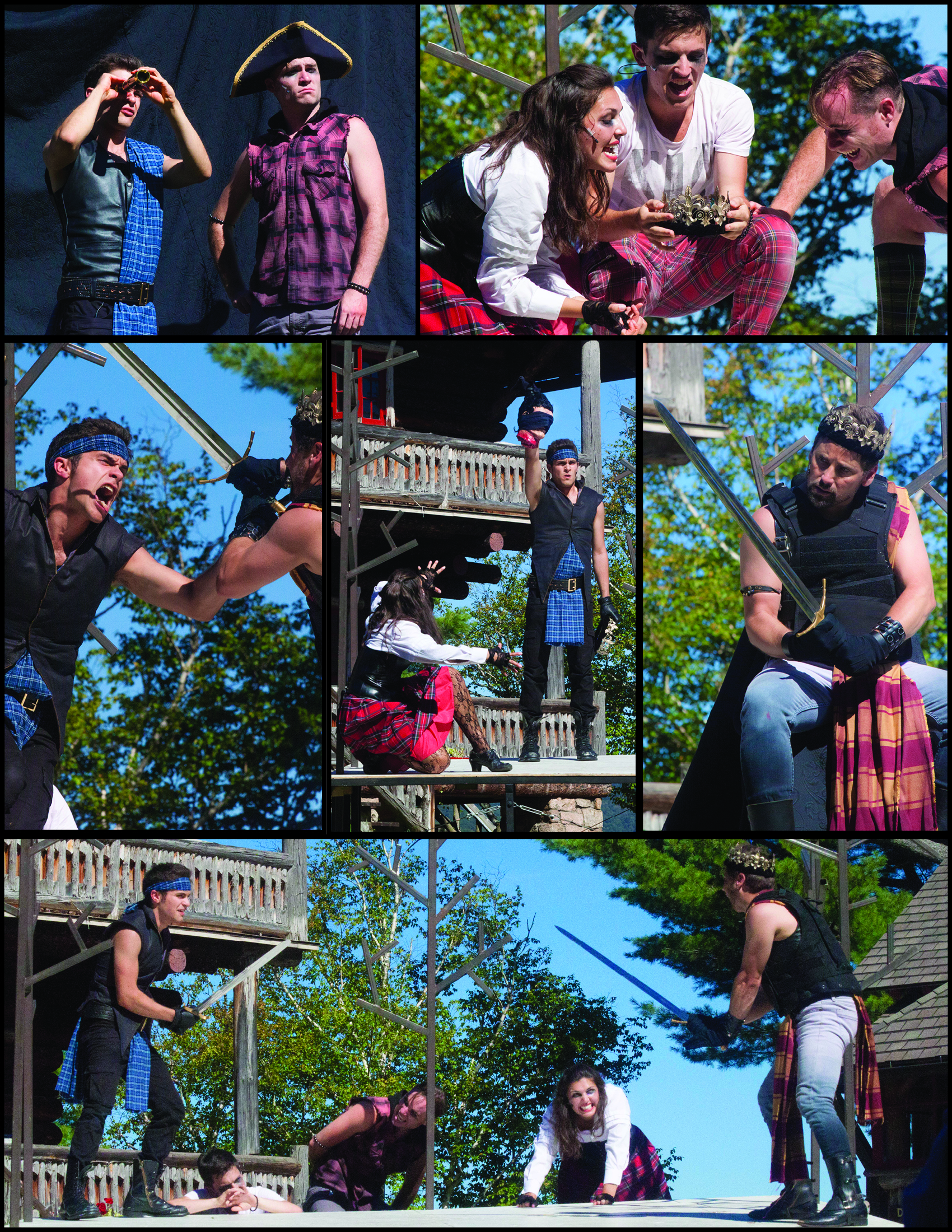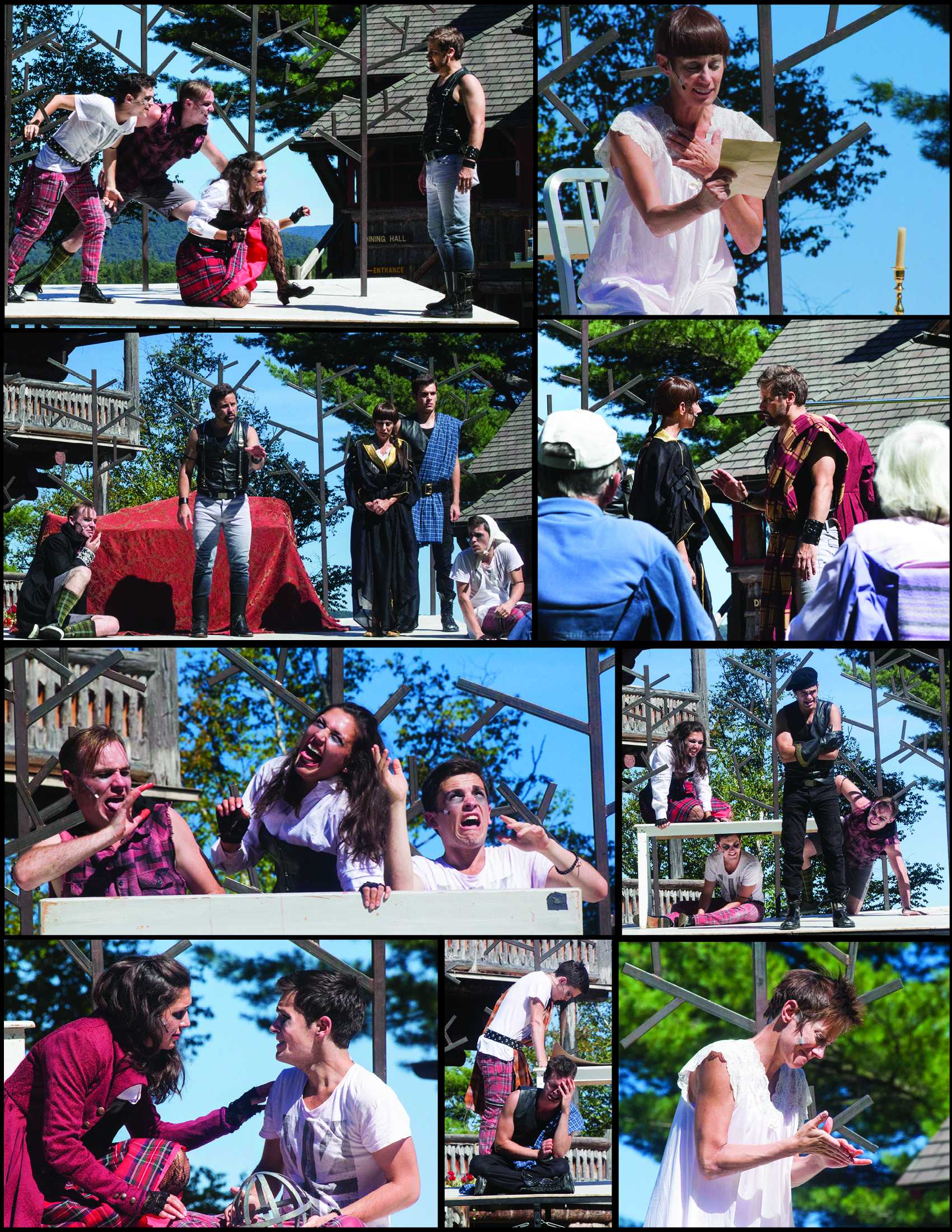 Songs for a New World: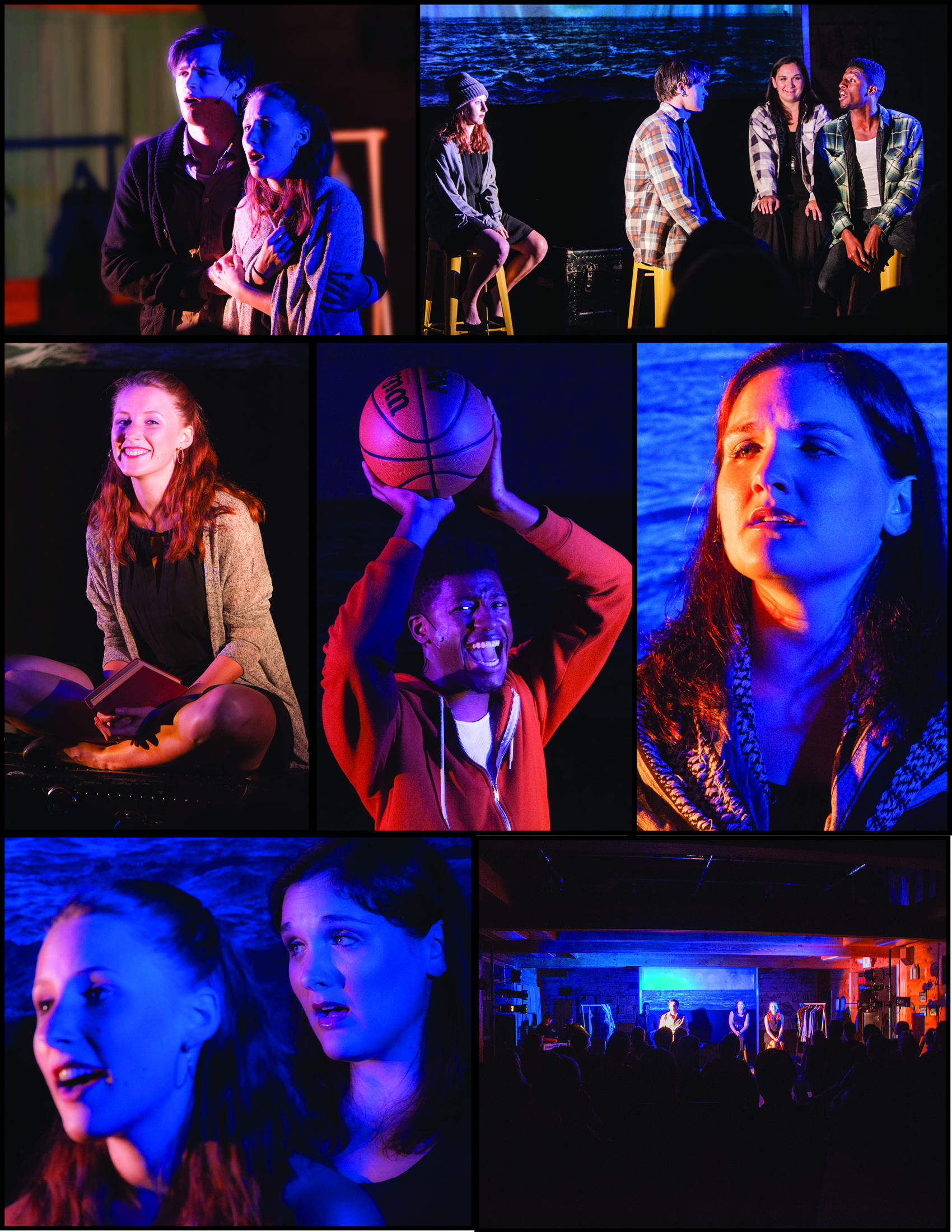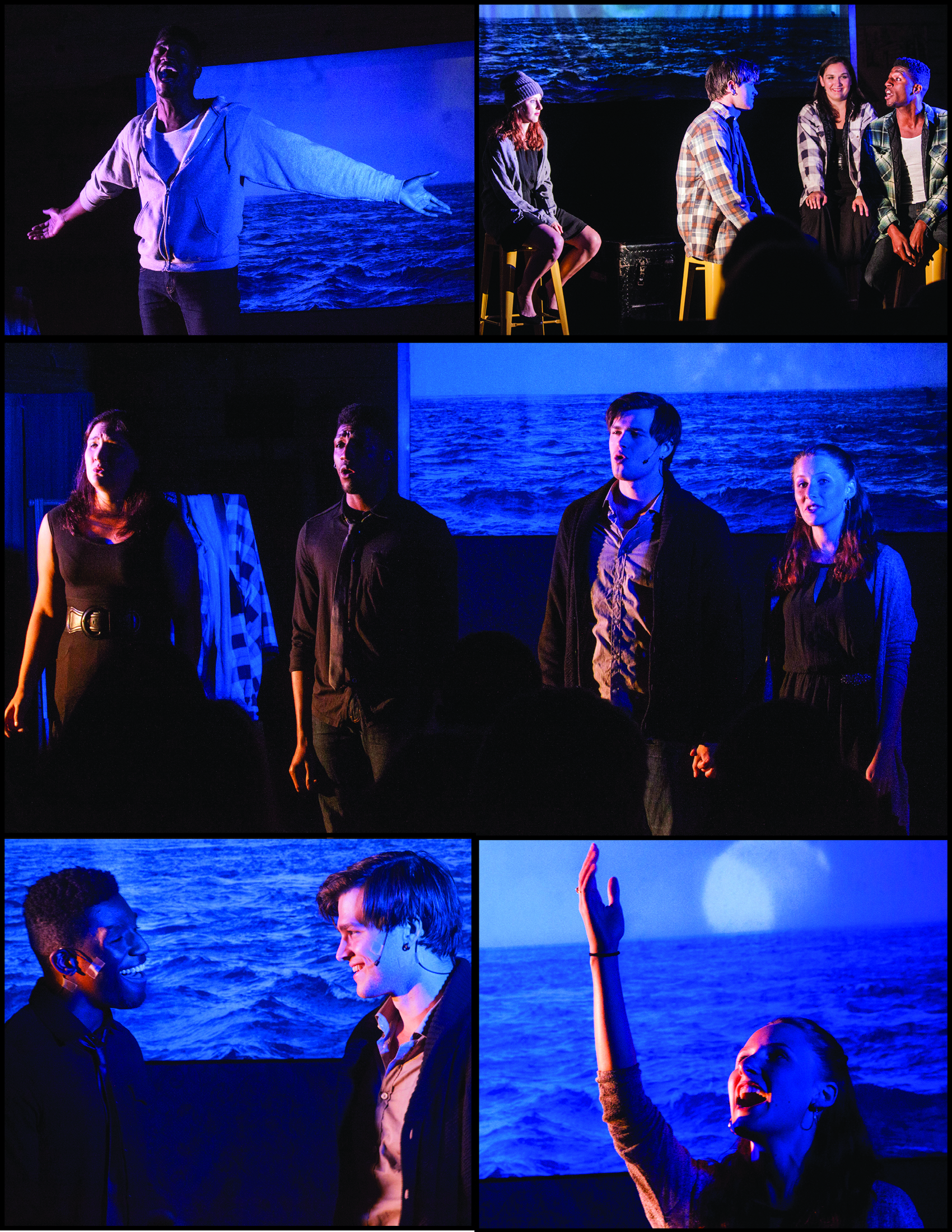 CABARET: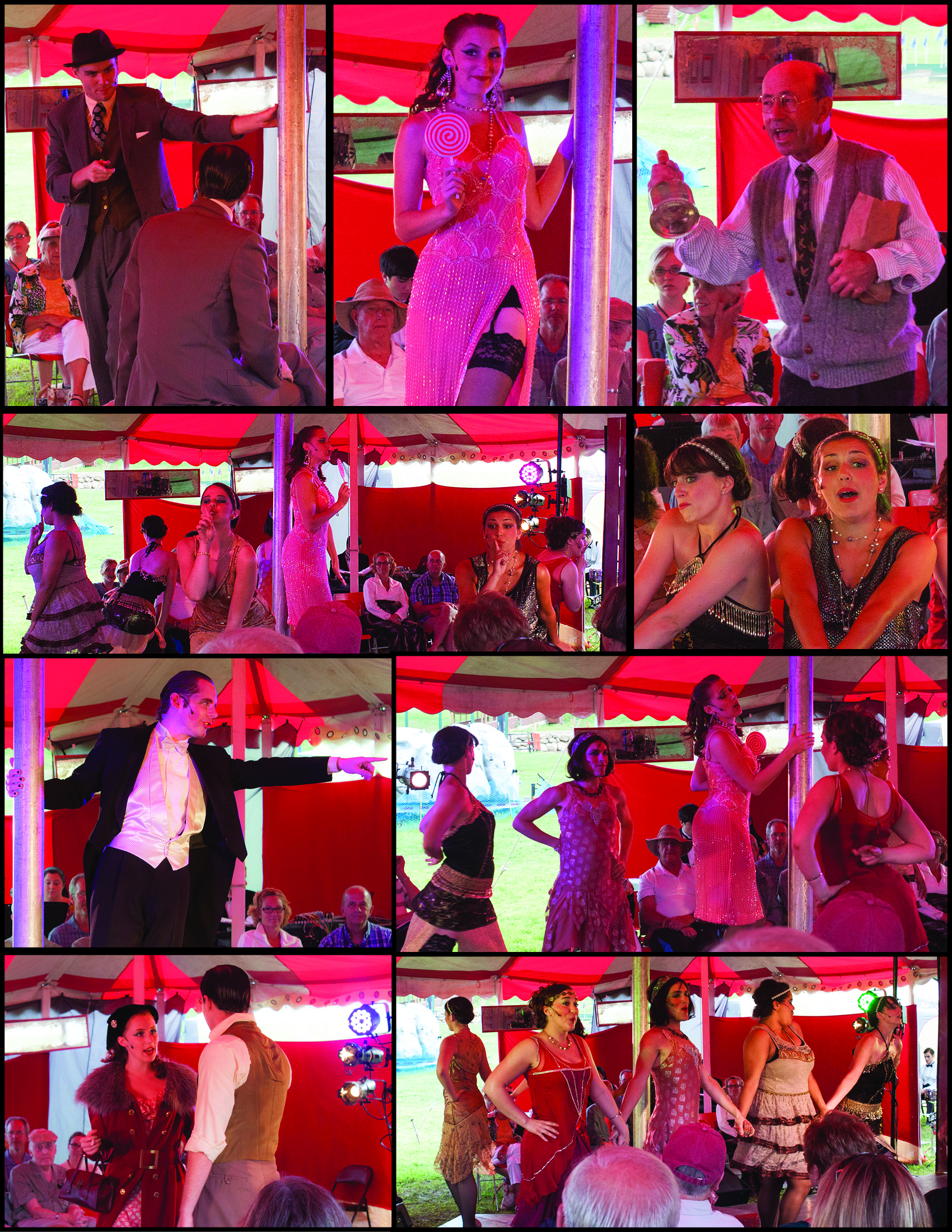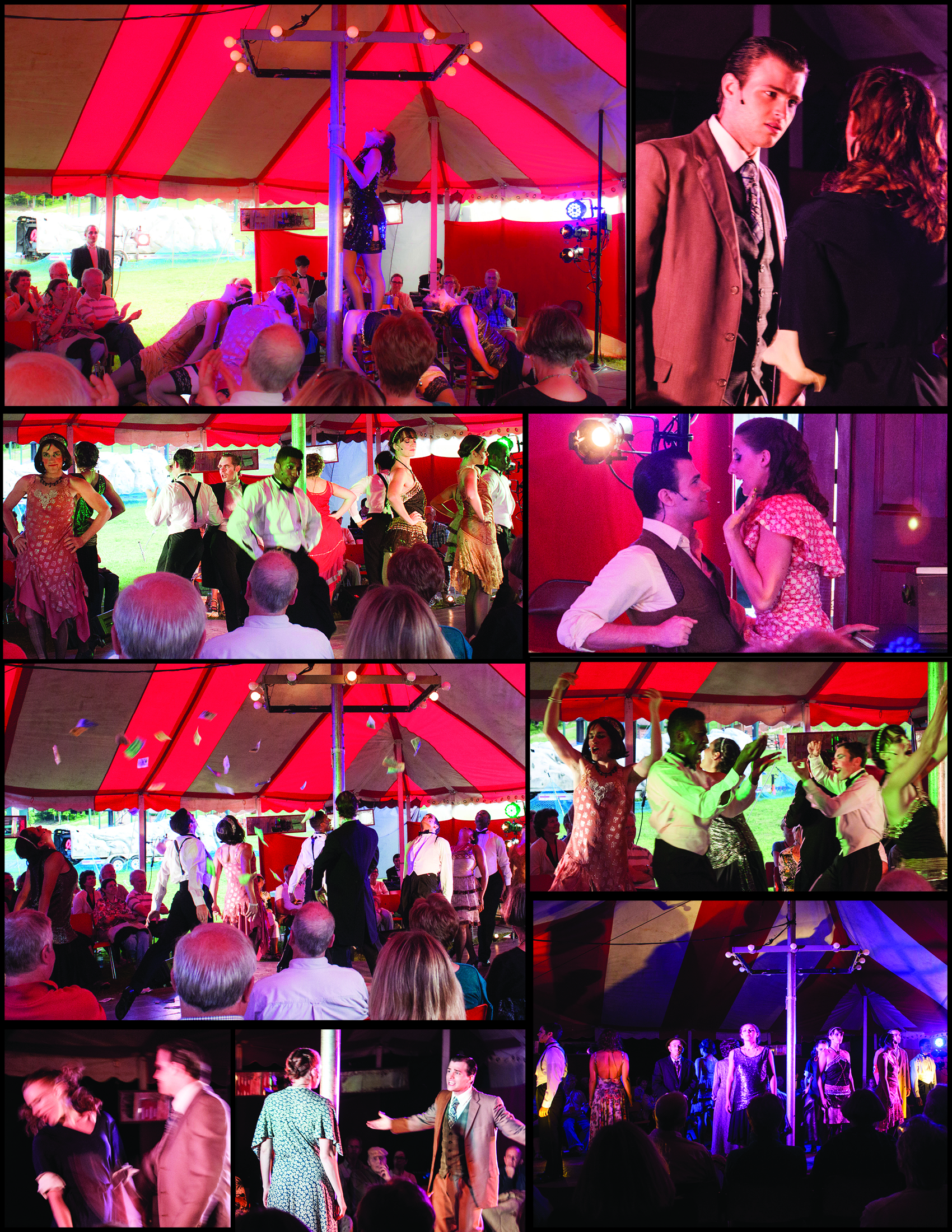 Shrek: The Musical: