Classes & Workshops



Classes are located at the Arts Center in Blue Mountain Lake
unless otherwise indicated.
Please call us at 518-352-7715 for your reservation
or click on the provided link to reserve your spot online.
Matting & Framing 101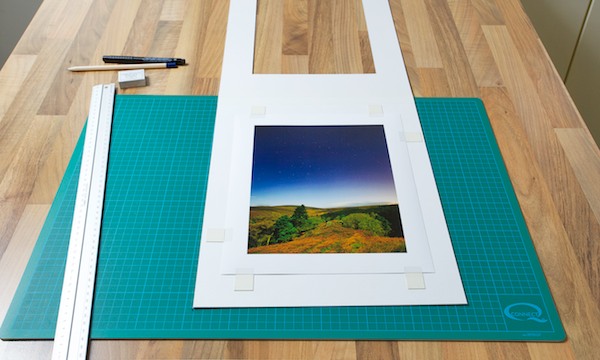 This class is perfect for those interested in learning how to properly and creatively mat and frame your own artwork without spending a fortune. Indian Lake artist Al Pouch will teach you how to cut a mat, assemble, and finish a pre-made frame using archival material. Pouch will also discuss the various resources available for obtaining material and equipment and different techniques for matting and framing. Pouch, a photographer and graphic artist, has been framing his own art, as well as artwork for colleges, professional offices, retail establishments, and lodging accommodations, for more than 30 years.
Bring your own piece of flat artwork to be matted no larger than 12 x 16 inches. You will be provided with material to make a hinge mat, backing material, and hanging hardware for a frame. You may elect to bring your own frame to the class as well. To determine the appropriate size frame you will need, please use the following guidelines for per-made frames:
| | |
| --- | --- |
| Artwork Size | Mat/Frame Size |
| 4" x 6" | 8" x 10" |
| 5" x 7" | 9" x 12" or 11" x 14" |
| 8" x 10" | 12" x 16, 14" x 18" or 16" x 20" |
| 11" x 14" | 16" x 20" |
| 12" x 16" | 16" x 20" |
Saturday, June 17, 2017 from 1 to 4 p.m.
Fee for this class: $25 for Arts Center members; $35 for non-members
Class fee includes all special materials and instruction.
Limit is 12 participants for this class, so reserve your space early!

Beaded Jewelry Class with Lisa Oristian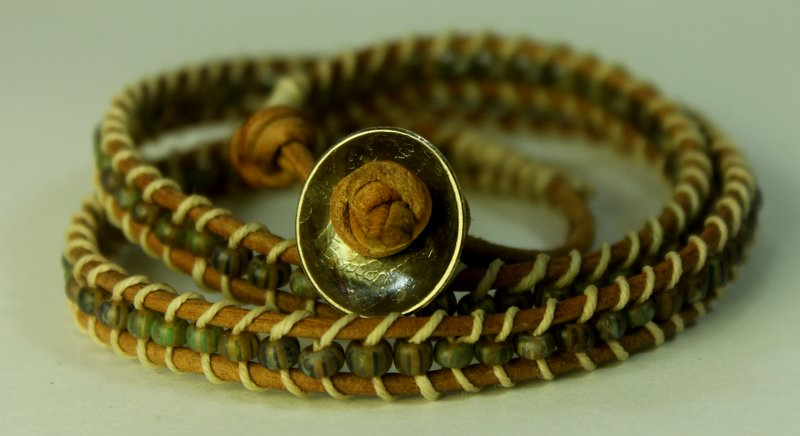 Double Wrap Leather and Bead Bracelet Class

Make your own fun and beautiful summer jewelry! If you have wondered how to make one of these very popular leather and bead bracelets, this class is your chance to design your own. Join instructor Lisa Oristian to make your very own bracelet.
Participants will use 2-mm leather cord, glass seed beads, and silk cord to make a double wrap and then finish the bracelet with a handmade, patterned metal button in choice of copper or sterling silver. Available for use will be: leather in the choice of black, natural brown, and dark brown, enough to wrap the wrist twice; assorted tubes of appropriately sized seed beads, neutral-toned (black, cream, tan, brown), heavy-weight pearl silk, and a selection of handmade copper and sterling buttons.
All materials and tools will be provided by the instructor, Lisa Oristian of Kissing Dog Designs. It is advised that you bring reading glasses or some other magnifying device to allow hands-free magnification. Allow three hours for the class.
Friday, July 7, 2017 from 1 to 4 p.m.
Fee for this class: Arts Center members $22 with copper button, $27 with sterling button;
non-members $30 for copper and $35 for silver. Fee includes all materials and instruction.
Class size is limited to 10, so reserve your spot now!
Reservations must be made by July 3.
Intro to Landscapes with Soft Pastels

Join Joann Quinlivan, an accomplished pastel artist from Indian Lake, in an introduction to doing landscapes with soft pastels. Learn about composition and how to "pop the colors" for a more vibrant painting.
Quinlivan considers herself a self-taught artist who waited until her children were grown to seek out her passion for pastel painting. She has studied with Michele Camp, a noted pastel artist in South Florida, as well as studying the works of nationally known pastel artists Greg Biolchini, Albert Handell, Anita Louise West, Sheila Rieman, Bill Hosner, and Lyndelle Stonick. She is a past president of the United States Society of Pastel Artists in Orange County, CA. She spends most of her time painting in pastels with watercolor as an underpainting. Her work can be seen at joannquinlivanart.blogspot.com or in local galleries in Blue Mountain Lake, Indian Lake, North Creek, and Old Forge.
Saturday, July 15, 2017 from 10 a.m. to 3 p.m.
Fee for this class: $40 for Arts Center members; $50 for non-members
Class fee includes all special materials and instruction. Feel free to bring your own lunch!

Limit is 12 participants for this class, so reserve your space early!