Watch for news of our exciting 2017 season!
We hope you enjoyed our 2016 performances!



A selection of the best songs and sketches from a number of Broadway revues. You'll find the work of Pulitzer Prize winners Sheldon Harnick and Jerry Bock, who also wrote Fiddler on the Roof. There are bright numbers by Charles Strouse and Lee Adams of Bye, Bye Birdie and Annie fame. The gifted comedy writer Mel Brooks contributed his comedy satire of Arthur Miller's Death of a Salesman, a sketch generally regarded as the high point of the Broadway revue New Faces.
Tickets: $15 Arts Center members / $20 general admission / $10 children 12 and under
Click on the links below to get your tickets now!
Tickets Fri, July 15, 7:30 pm Long Lake Town Hall, 1204 State Route 30, Long Lake Map It!

Tickets Sat, July 16, 7:30 pm Tannery Pond Community Center, 228 Main Street, North Creek Map It!
Tickets Sun, July 17, 7 pm Tupper Lake Middle/High School, 25 Chaney Avenue, Tupper Lake Map It!
Tickets Sat, July 23, 7:30 pm The Arts Center, 3446 State Route 28, Blue Mountain Lake Map It!
Tickets Sun, August 7, 7 pm Newcomb Central School, 5535 State Route 28N, Newcomb Map It!
Tickets Sun, August 14, 7:30 pm Indian Lake Theater, 13 E Main Street, Indian Lake Map It!
Our FREE Shakespeare in the Park tour, outdoors in the beautiful Adirondacks! Petruchio decides that Kate, the beautiful girl with the awful temper, will make a wonderful wife once she's tamed. Kate wants nothing to do with any suitor. The stormy courting—through the final taming of the "shrew"—is one of Shakespeare's most enjoyable stories. This 40-minute adaptation tells this madcap story of imperfect love in the Elvis-meets-I-Love-Lucy setting of the 1950s! Bring your lawn chair (indoor facilities available in case of weather).
Thurs., July 28, 7 p.m. Town Green, Wanakena Map It!
Fri., July 29, 7 p.m. Byron Park, Indian Lake Map It!

Sat., July 30, 2 p.m. Arrowhead Park, Inlet Map It!

Sun., July 31, 2 p.m. Newcomb Town Beach Map It!

Sun., July 31, 7 p.m. Mt. Sabattis Pavilion, Long Lake Map It!
Thurs., August 4, 7 p.m. Paul Smith's College VIC, Paul Smiths Map It!

Fri., August 5, 7 p.m. Prospect Point, Blue Mountain Lake Map It!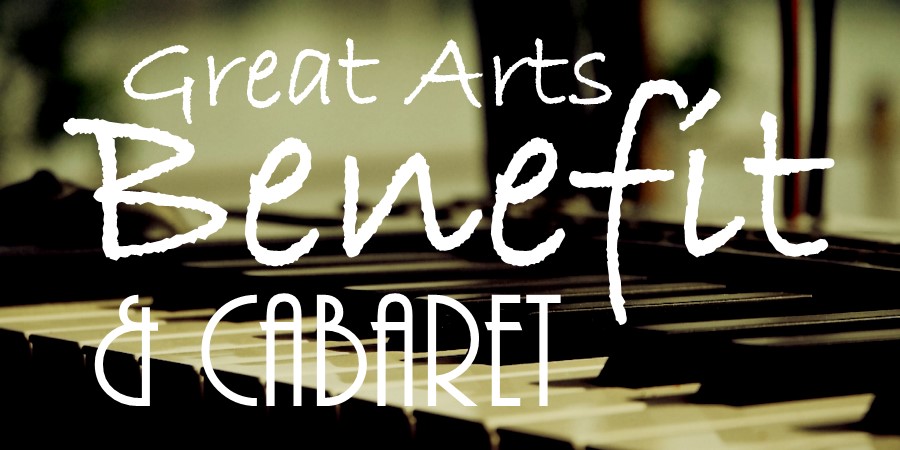 The Great Arts Benefit & Cabaret!
Our summer fundraiser, at Huntington Lodge @ ESF Newcomb

Saturday, August 13th, 5:30-8:30pm
Please join the Arts Center for its Great Arts Benefit - A memorable evening at ESF Newcomb's Huntington Lodge on the shore of Arbutus Lake. Entertainment includes a cabaret featuring American songbook, musical theatre, operetta, & opera!
Saturday, August 13, 2016
5 PM Enjoy cocktails, hors d' oeuvres, and
the AC's famous shrimp bar
Browse Live and Silent Auction Items
6:30 PM Welcome
6:45 PM Silent Auction Closes / Live Auction Begins
7 PM Cabaret Performance
Performers for the evening are the Adirondack Lakes Summer Theatre Festival troupe: Brandon Bedore, Lucky Cerruti, Danielle LaMere, & Cassidy Dermott, along with Artistic Director George Cordes and Guest Performer Colleen Pine. Accompaniment by Music Director Liz Cordes.

Ticket prices are as follows:
Director: Includes two tickets for $500; Reserved priority seating; Great Arts Benefit program listing; and Recognition at the event.
Stage Manager: Includes one ticket for $250; Reserved seating and Great Arts Benefit program Listing.
Lead Role: Includes one ticket for $100 and Reserved seating.
Understudy: Includes one ticket for $50.
To reserve your spot at what is sure to be the event of the summer in the central Adirondacks, call the Arts Center at (518) 352-7715 today!